Evolve Wellness
Regular price
Sale price
$29.99
Unit price
per
Sale
Sold out
Evolve Energy is an energy support powder specifically designed as a healthy alternative for individuals seeking an added physical and mental boost during the day without the added sugars, artificial flavors, colors and sweeteners present in competitive products on the market today. Additionally, Evolve Energy was formulated to combat the 'jitters' and 'crash' commonly seen with sodas, coffee and energy drink products. Evolve Energy accomplishes this through a synergistic blend of GMO Free InnovaTea ® Natural Caffeine, L-theanine, L-taurine as well as all 8 of the essential B-vitamins.
Evolve Wellness recommends mixing 1 serving with 12-16 oz of fluid depending on taste preferences. Start with a ½ serving and increase up to 1 full serving per use; Do not exceed more than 2 servings per day.
Two servings, the upper limit for Evolve Energy daily intake per day, contains 400 mg of caffeine. This upper limit of daily caffeine intake has been deemed acceptable by the US National Academies of Science (NAS), European Food Safety Agency (EFSA), and Health Canada.
Evolve Energy is the perfect alternative to sugary sodas and energy drinks!
Share
View full details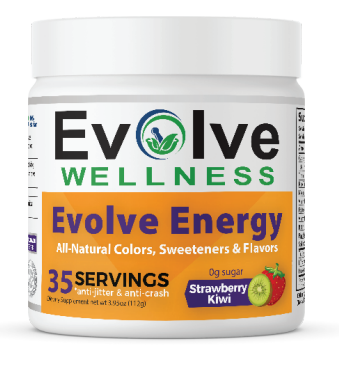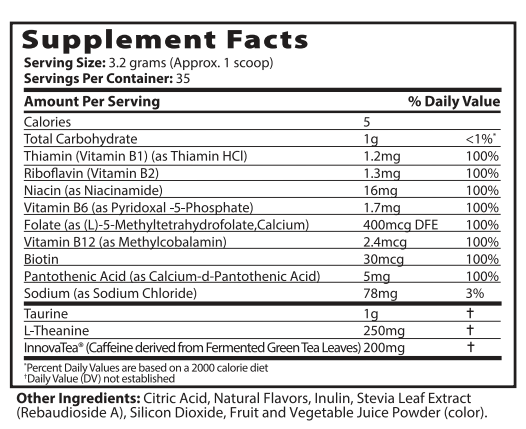 Brain Health & Memory Products